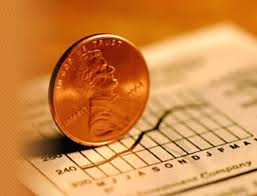 According to a Financial Industry Regulatory Authority ("FINRA") complaint, Aegis Capital Corp. ("Aegis"), a New York-based retail and institutional broker-dealer, was found to have committed securities-related misconduct during its time as a FINRA member. FINRA has charged Aegis with improper sales of billions of shares of unregistered penny stocks, and supervisory and anti-money laundering ("AML") systems and procedures failures. The violations resulted in sales of $24.5 million and $1.1 million in commissions for Aegis.
The penny stock sales took place between April 2009 and June 2011 during which time Charles D. Smulevitz and Kevin Mckenna, who successively served as chief compliance officers ("CCOs"), ignored red flags associated with the transactions. For example, Smulevitz and McKenna did not investigate the deposits of unregistered securities, followed shortly thereafter liquidations, that sometimes occurred during periods of suspicious promotional activity and increased trading volume. According to Brad Bennett, Executive Vice President and Chief of Enforcement, "The compliance officers sanctioned in this case were directly responsible for supervising sales of restricted securities but failed to conduct a meaningful inquiry in the presence of significant red flags indicating the sales could be illicit distributions of unregistered stocks." Mr. Smulevitz and Mr. Mckenna have both been fined and suspended without admitting or denying FINRA's accusations.
Mr. Bennet also stated that, "Firms who open their doors to penny stock liquidators must have robust systems and procedures to ensure strict adherence to the registration and AML rules given the significant risk of investor fraud and market manipulation." Jacko Law Group, PC. ("JLG") can assist firms with establishing robust AML programs by conducting the required annual audit of AML programs for broker-dealers, review existing programs and recommend changes, respond to enforcement actions and offer on-site testing at both main and branch office locations.
For more information on this and other related subjects, please contact us at info@jackolg.com or (619) 298-2880.