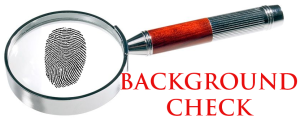 The Securities and Exchange Commission ("SEC") has approved The Financial Industry Regulatory Authority, Inc.'s ("FINRA") proposed Rule 3110 (e). The rule was proposed last September and will go into effect July 1st, 2015. It will require broker-dealers to perform more extensive background checks on registered representatives when filing Form U-4 applications.
Rule 3110(e) will require firms to adopt written procedures to verify the accuracy and completeness of new hire information on their Form U-4's. The written procedures must "specify the firm's process for verifying the information in the Form U4". Firms will also be required to ''ascertain by investigation the good character, business reputation, qualifications and experience of an applicant before the member applies to register that applicant with FINRA and before making a representation to that effect on the application for registration.'' At minimum firms must search all "reasonably available public records," no later than 30 calendar days after the form is filed with FINRA. "FINRA recognizes that there will on occasion be circumstances beyond a firm's control that prevent completion of the verification process within the 30-day window. In such cases, FINRA states, the firm's procedures should provide that the verification be completed as soon as practical and the firm should document the basis for the delay." FINRA also encourages firms to complete the verification process before it files the Form U-4.
Broker-dealers should review their Written Supervisory Procedures in conjunction with Rule 3110 (e) to ensure compliance with the new rule.
To learn more about the impact of additional supervisory rules that became effective December 1st, 2014 please read Jacko Law Group, PC's September 2014, Legal Risk Management Tip What the New FINRA Supervisory Rules Mean For Your Brokerage Practices.
For more information on this and other related subjects, please contact us at info@jackolg.com or (619) 298-2880.
Read More