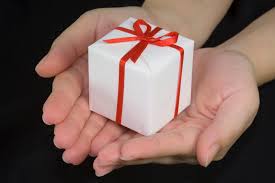 The Municipal Securities Rulemaking Board ("MSRB") is seeking The Securities and Exchange Commission's ("SEC") approval to apply business-related gift-giving limitations to its municipal advisors. According to an MSRB press release, the goal of the proposed rule change to MSRB Rule G-20 is to apply the same rules that apply to municipal securities dealers to municipal advisors and their associated persons. It is anticipated the amendments will address potential conflicts of interest created by gift-giving or gratuities connected to municipal advisory activities.
"Amending the MSRB's existing gifts rule would ensure common standards for dealers and municipal advisors that all operate in the municipal securities market," said MSRB Executive Director Lynnette Kelly. Additional amendments to the rule would include prohibitions on reimbursement of certain expenses by dealers and advisors from the proceeds of an offering of municipal securities.
Since the passage of the Dodd-Frank Wall Street Reform and Consumer Protection Act ("Dodd-Frank") the MSRB has been tasked with developing a "comprehensive regulatory framework" for municipal advisors. For a listing of all the current rules in development as a result of Dodd-Frank please click here.
For interpretive guidance with respect to the proposed rule change or any other MSRB rules and how it may affect your business please contact Jacko Law Group, PC ("JLG") for assistance.
For more information on this and other related subjects, please contact us at info@jackolg.com or (619) 298-2880.