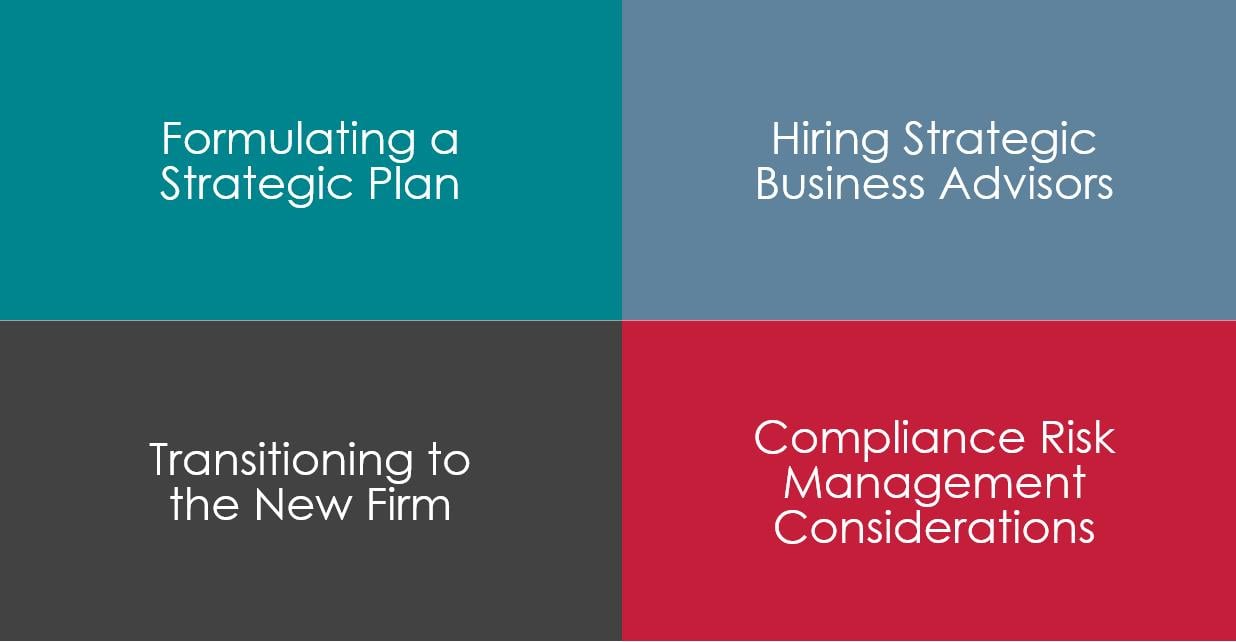 Considerations that Businesses Should Keep in Mind Prior to Implementing a Transition and Business Succession Plan
Jacko Law Group, PC ("JLG") published its monthly Legal Risk Management Tip ("Legal Tip"), written by Managing Partner & CEO, Michelle Jacko. Ms. Jacko's Legal Tip discusses a series of regulatory compliance considerations for those in the registered investment advisory business, brokers who are "breaking away", and existing registered investment advisers who are joining forces with other advisers in order to accelerate growth opportunities in the marketplace.
The JLG Legal Tip highlights the four areas of consideration below and outlines several items to consider when implementing a transition plan. Read about:
Formulating a Strategic Plan
Hiring Strategic Business Advisors
Transitioning to the New Firm
Compliance Risk Management Considerations
Please click here to read the Legal Tip in its entirety.
To browse our entire library of Legal Risk Management Tips, including insightful articles on a wide range of industry topics, please click here.
For more information on this and other related subjects, please contact us at info@jackolg.com or (619) 298-2880