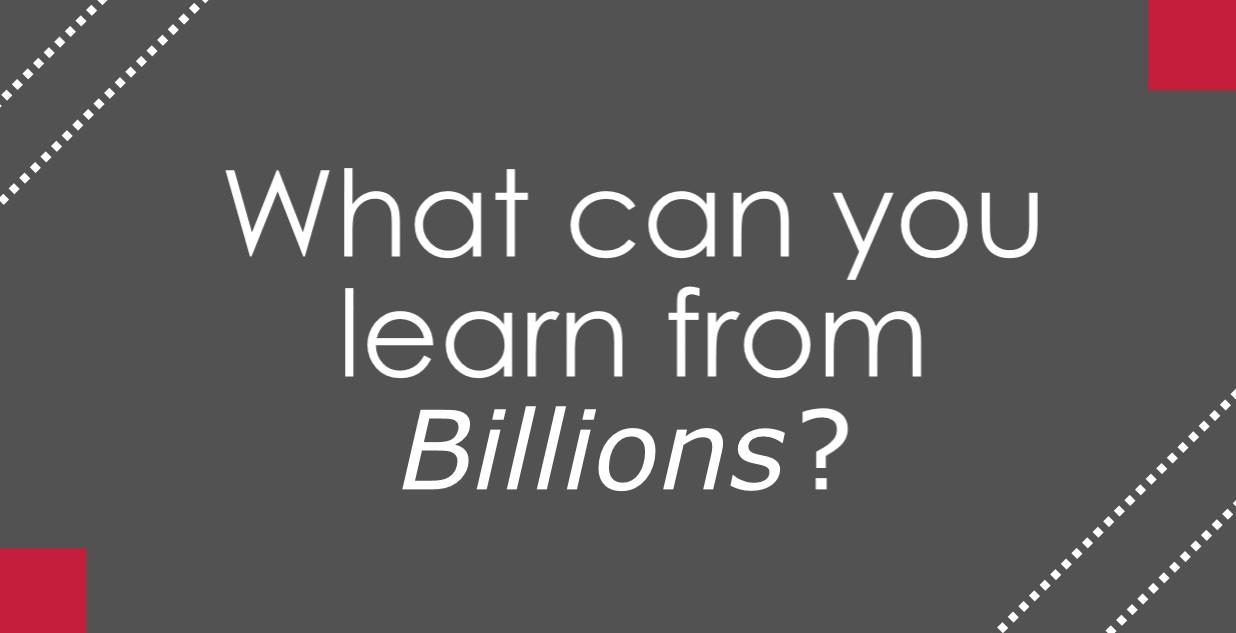 SHOWTIME's new series Billions kicks off introducing us to hedge-fund titan Bobby "Axe" Axelrod and the head of Axe Capital who faces-off against his nemesis, U.S. Attorney Chuck Rhoades. While the show definitely has a flare for the dramatic, some of the scenarios depicted are an accurate reflection of the current securities industry. In this blog series, we will explore the legal regulatory issues as they appear in the show and address how relevant they may be to you and your firm.
Light spoilers ahead
Episode 1
Human Influence
We see US Attorney Chuck Rhoades go to a leniency meeting for an old family friend. The friend has Chuck's father in the room as well hoping that will help the family friend get an easier sentence. Chuck does not take the bait and becomes infuriated that they would try to pull that on him. It was a conflict of interest; the old family friend did something wrong and he was going to have to accept his consequences. This was a great example of how over the past decade regulators have had to become increasingly stoic and hard-lined about pursing enforcement actions to maintain consistency.
Insider Trading
In another scene, Bobby Axelrod is watching his kids play basketball when he is approached by two employees to settle a debate on whether they should stay long or sell short. One of the employees ends up revealing he received an insider tip (we are later shown money being exchanged for insider information). While this was an extreme example, your firm should be proactive in education and training to ensure employees are aware of the firm's no tolerance policy and have a plan of how to address this type of issue if it should arise.
Episode 2
Mock SEC Raid
In this episode, Axe stages a mock SEC raid on his firm. The SEC shows up unannounced and starts grill ALL of the employees at Axe Capital. While some of the language and theatrics may have been an exaggeration, the SEC showing up unannounced is not. While most firms don't opt to stage a mock raid because they are disruptive to business, mock exams are definitely a best practice to prepare you for the real thing.
Human Influence
Later in the episode, US Attorney Rhoades is with his kids and runs into a man who was convicted for mail fraud and is going to jail. Rhoades shows a bit of human emotion by trying to pay for the man's donuts and later tells his wife that he wishes he could be human. This is the second demonstration of Rhoades' lack of personal influence. Unfortunately, the current temperature of the securities industry does not allow for compassionate leniency. Due to milestone events, including the Madoff scandal, regulators have been cracking down on infractions without remorse.
JLG is here to help. If you have questions regarding Mock Exams or need help drafting or reviewing your policies and procedures, contact us at 619.298.2880 or info@jackolg.com.